Powerful features learn about the main reasons to start using Content Statistics!
---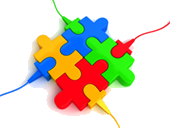 Cross-extension
Track and display stats for any extensions: K2, JomSocial, Zoo, EasyBlog, DOCman, SobiPro, Community Builder...

Full activity logs
Keep a full log of all that happens in your site: Who did What and When, line by line, entry by entry. Full site activity stream for admins!
---

Evolution charts
Show popularity evolution of your items, contents, products, sales and profits generated...

Comparison charts
Compare various items, products, sales... in one single chart, with cool interactive graphics
---

Advanced filter options
Filter the user activity feed by date range, user, component, activity type or even specific item to narrow your results

Track back-end activity
Know what your administrators are doing on your site: Extension install/uninstall, module and plugin creation,edit, publish/unpublish, trash, user creation, article creation, edit, publish/unpublish, trash, delete...
---

Get report notifications
Get notified whenever you want about specific activity that occurs on your site. You can control everything that's important for you to know.

Geo-location analytics
Know where your visitors come from, draw beautiful maps by region or country.
---

CSV and Excel export
Export your analytics data to CSV or Excel files for further analysis in your desktop software.

Purge old data 
Purge stats data whenever you want to maintain a clean record system
---

"Top" rankings 
Make rankings and lists for your items. Top blog articles, top active users in your site...

Pie charts
Know which items are viewed the most, top document downloads, etc... in beautiful 2D or 3D pie charts
---

Bar charts
Nice bar charts, for single data sets or multiple data sets for any kind of entry.

Lightweight
This extension is built to consume the fewer resources possible on your site. With 1 DB query per module and intelligent table indexing, this won't slow down your site performance!
---

Area and line charts
Display single or multiple area and line charts, using different colors for each data set to compare different statistics

Interactive graphics
Graphics are rendered using Google Charts HTML5 API, which means interactive, customized charts for all devices: Desktops, iPad, iPhone, tablets and mobile devices
---

Fully customizable
Filter results by date range, type of action, user, category... you can be as specific as you want!